What's practical in health psychology?
It is a young, fast and dynamic field of psychology. Health psychologists focus on applying psychological theories
promotion and maintenance of health, prevention of diseases
understanding of how people react, manage and recover from illness
personalisation of treatment and intervention methods
to improving health through health care and decision makers.
Health psychology asks what drives health-related behaviour and how can it be changed? It also explores how emotions and stereotypes relate to such behaviour and its consequences.
Medical psychologists therefore worked in many different circumstances and with different groups of people. They include caregivers, families, individuals and communities, health professionals, the health care system and institutions.
As a result, some basic concepts from the field of health psychology are relevant to anyone who works with patients or promotes healthy behaviour in their practice.
Promoting and maintaining health, preventing disease
Although the burden of chronic diseases is growing worldwide, many of them are preventable. Epidemiological research has shown that direct prevention (e.g. reduction of cardiovascular risk factors) is more effective than secondary prevention in reducing cardiovascular mortality.
Health psychology makes a huge contribution in terms of how to reduce disease risk factors in populations by detecting specific behaviours (i.e. smoking, poor nutrition, hypodynamics, medical screening) and directing them to change.
Medical psychology focuses on psychological mechanisms (e.g., understanding, attitudes, reflections) and social influences that may hinder change or lead to established patterns of unhealthy behaviour.
A better understanding of such processes helps to find the best ways to help people break out of such unhealthy habitual practices and, for example, to stop smoking or increase fruit intake.
The development and application of electronic (eHealth) applications is steadily increasing and the provision of assistance through mobile applications or devices offers very interesting opportunities for health psychology.
Understand how people react, fight and recover from illness
The disease has psychological effects that affect recovery. People may experience stress, anxiety or depression, or deal with the effects of the disease on their self-identity.
Health psychologists work on a better understanding of how to help people deal with their illness, also examining the complex links between thinking, coping, outcomes, and important behavioural aspects (e.g., adherence to treatment in different populations).
Health psychologists critically assess the definitions and assessment tools of key painful lifestyles, for example: How do you measure adherence to medications? What is an "acceptable" level of adherence?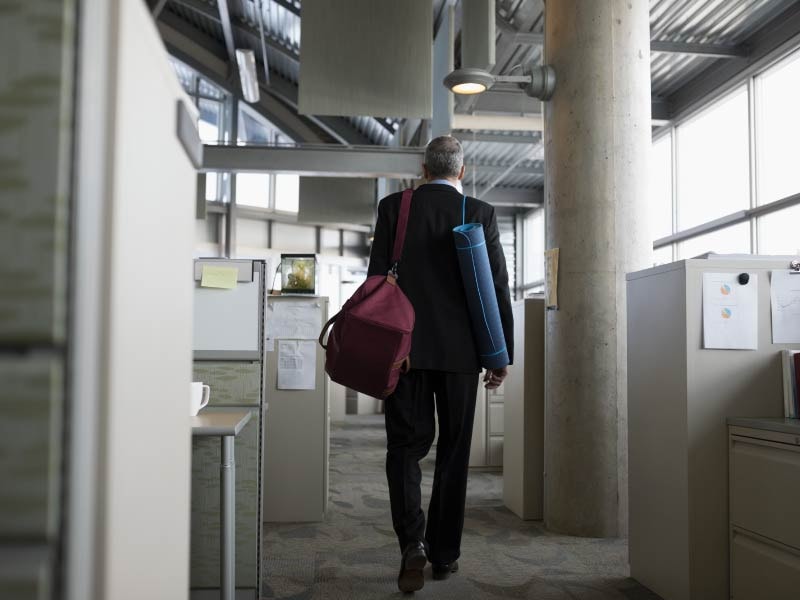 Theories and models are used to explain and predict disease-related behaviours and outcomes, and form the basis for creating interventions that have a positive impact on lifestyles. Health psychologists also try to determine how and from whom such interventions are most effective.
Personalization of treatment and interventions
We want to understand, for example, how a change in goal-setting or social skills can lead to better outcomes, such as improved self-control or the creation of social support; this understanding leads to the effect of mediation.
These findings are important because they give us the opportunity to improve our interventions by opening up a "black box" of interventions and showing which components work effectively and have an impact on the outcome, making it possible to influence them.
In addition, it is important to know what works best and for whom. For example, cognitive-behavioural or mindfulness methods help cancer patients to cope with the disease and we can see that they do not help someone.
Research methods allow us to determine which characteristics of patients (e.g. gender, age, personality traits) affect the best or worst response to treatment. This is very useful for personalising treatment.
Improving health care and health systems
The ways in which doctors, nurses, and other health professionals interact with the patient can have a significant impact on the patient's response to treatment and the disease itself. How health psychologists work with patients, their families and caregivers, working with doctors and other professionals.
Health psychology plays an important role in educating health care professionals by promoting patient-centered care that stimulates self-help, allows people to have better control over their health and helps them make better choices.
This includes assessing the ways in which health professionals can communicate and finding ways to better match the style of communication with patients' needs in order to improve care. For example, in a number of countries, the Department of Health Psychology in academic clinics teaches these things to students.
Looking for health psychologists
If you encounter problems in your work and want to be informed about the latest developments in this area, we recommend you to pay attention to our Blog of Health Psychology.
In addition, if you need practical help, do not hesitate to contact the Department of Health Psychology in your country to find out how they can help. This can be any help from answering a short question to working together to improve your health.