On April 10, 2016, at the GC Headquarters in Maryland, Drs. Oscar and Eugenia Giordano were given an Award of Appreciation and Distinguished Service for their medical missionary work of more than 26 years in Africa, of which 13 years were dedicated to AAIM. Giving the award is GC President Dr. Ted Wilson.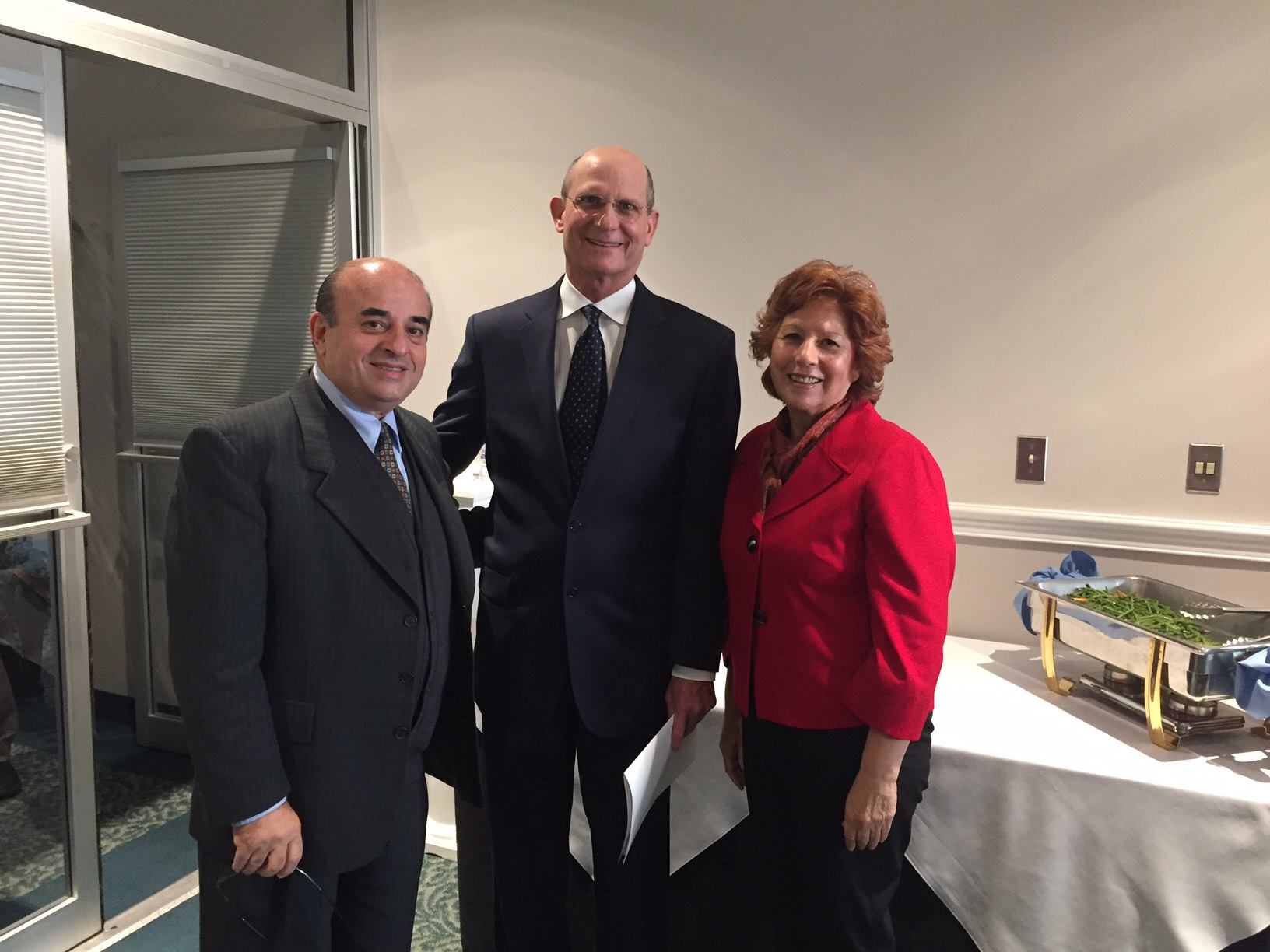 After 13 years of distinguished, sublime and selfless sacrifice to AAIM, Drs. Oscar and Eugenia Giordano have officially retired, effective the 1st of May, 2016.

At the time they were called to begin AAIM, way back in 2002, the Ministry was still in its budding stage, with hazy and obscure outlines. The couple, after much prayer and fasting, came up with a clear mandate from God on how the ministry should run. Thirteen years later, many lives have been transformed, snatched from the fangs of death, given new direction, granted another lease, touched by love and won to the kingdom of God. Their zeal, energy and drive have served to be an inspiration to the members of the church and other individuals have devoted their lives to this service of God. The Giordanos have left the African continent, but their labor of love continues to remain in the hearts of many. We will surely miss their awe inspiring presence. At the same time, we wish them God's abundant blessings as they embark on another phase of ministry for the Master.

The Giordanos receiving the Award of Distinguished Service from Dr Ted Wilson, GC President. Looking on, on the left is Dr. Peter Landless, GC Health Ministries Director and on the right, Dr. Abner de los Santos, Chairman of the AAIM Board.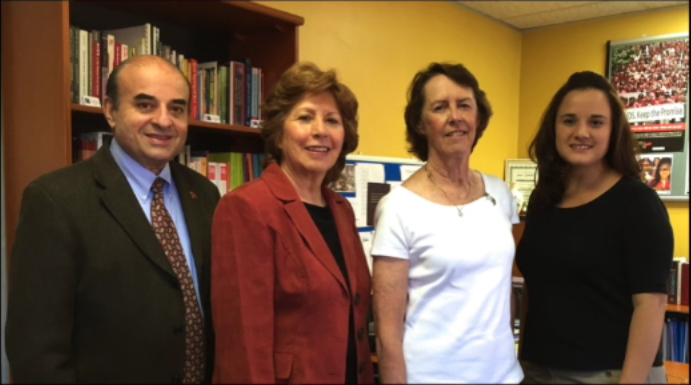 One of the last photos of Oscar and Eugenia at the AAIM office. Together with them is Belle Cappellar and Angeles Giordano Sparrow.

Belle Cappellar has been the Administrative Assistant for AAIM for the last 8 years. Since she began, on the 1st of March, 2008, she has worked mainly with editing and accounting, although she has also helped in many other various ways for the operations of AAIM. She, too, is leaving for another assignment. She will be greatly missed. Her soft and kind manner and her willingness to be of assistance in any way, have contributed greatly to the successful operations of AAIM.
Angeles Giordano Sparrow is another person behind the scenes. She came in 2003 as a volunteer during the early part of the ministry. Three years ago, she returned and became a permanent and indispensable fixture, helping with web posting, preparation of all sorts of materials, editing, video production and many others. Her presence gave the youth of the church a representation in the ministry. Her tech-savvy skills have greatly ushered the office into the gadgets and programs of the modern age. Angeles, along with her husband and daughter, will soon be leaving South Africa to return to the USA to be closer to their family.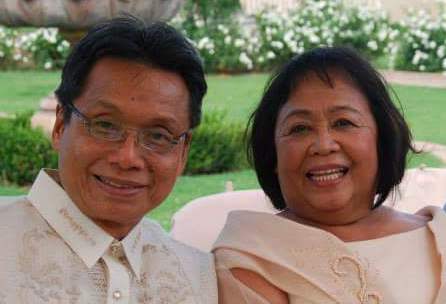 Dr. Alexis Llaguno and his wife Nellie will be stepping in and taking the responsibility at AAIM as Executive Director and Office Manager respectively.
The Llagunos have served Africa for more than 33 years, assigned to various mission hospitals as a medical doctor and Nellie as business manager. They have worked in Kenya, Tanzania, Zambia, Botswana and Zimbabwe. His latest position was as Health Ministries Director of the Southern Africa Indian Ocean Division which he held for the past 13 years.

April 10, 2016 - AAIM Report of Activities
The following video is the 2016 - April Report of Activities Video Presentation:

2016 - AAIM Testimonies Brochure (PDF) (JPEG)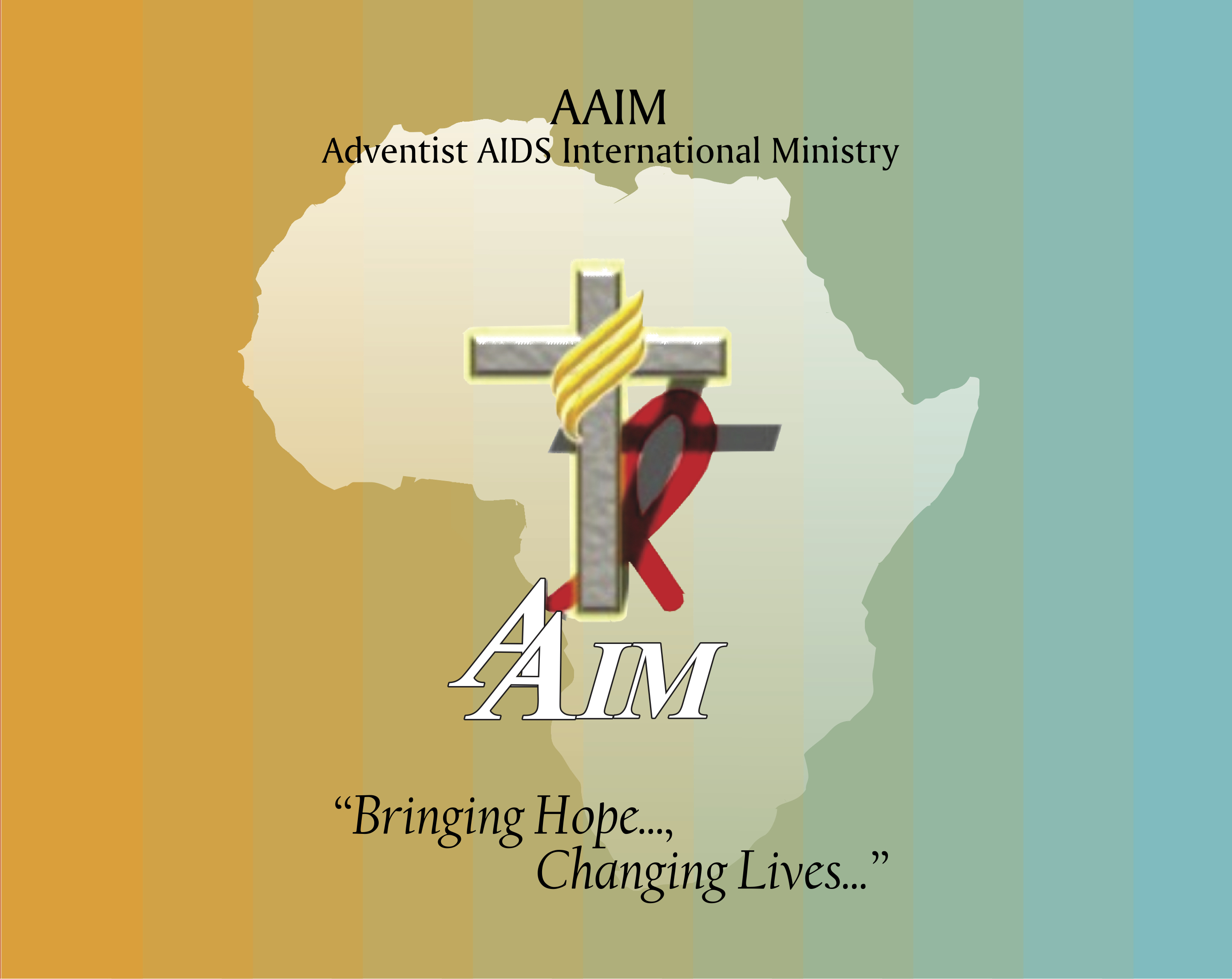 AAIM Brochure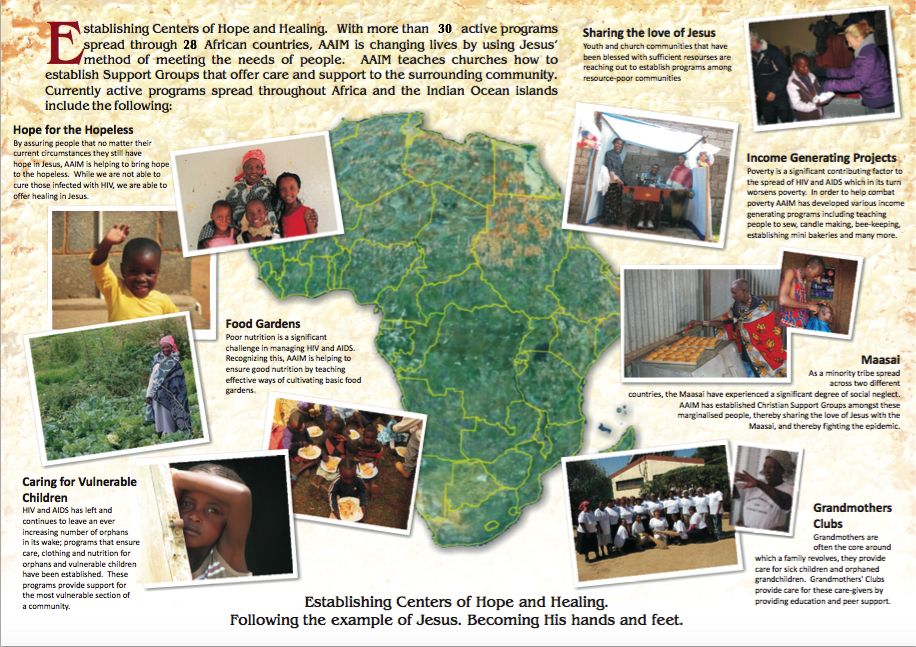 Looking back at AAIM's First HIV/AIDS Health Program in Madgascar



The following video is the 2015 - September Report of Activities: